Music has been the most relaxing activity of all times. But today it has changed slightly in terms of how it was used , the means through which people used to listen it. With coming of Androids , devices like Radio , Walkman , iPods have lost their popularity. In the initial years of Android also , people have started downloading mp3 songs on their laptops and then transferring them to their Android devices or downloading them through internet from Android only. But with the introduction of Music Apps a whole new technique has come up which saves time and provides outstanding functions. The music app allows us to listen online music with the help of internet along with direct download of songs with just one click. With the subscription to these apps they also allow us to do unlimited download with excellent quality .
Let's discuss some of the best music streaming apps which you can easily use
WYNK MUSIC
Wynk is one of the best application for online music surfing and downloads. It is very popular especially for it's collection of Bollywood or Indian music . It also contains English music but the English music collection is not great . It has crossed over 10 million downloads and is recommended by Play Store of Android in it's choice of best apps. It allows us to listen to songs for free . It allows us to download unlimited songs for the first month after which the user needs to subscribe to Wynk for free downloading of songs.  It has it's own playlists for example separate playlists for different weekdays , slow songs , party songs etc .
See this : 8 tips for buying the right smartphone
HUNGAMA MUSIC
This is again among one of the best music app. Though it is free only for a specified time period , it has amazing features  which are worth the subscription. After subscription it allows unlimited downloads of music. It is very popular app with around 3 million songs from different areas like Boolywood , Hollywood , Tamil , Telgu etc . My personal favourite feature of this application which makes it all worthy is that it has videos. You can even download these videos .  It has an additional benefit mini video window which you can use to watch videos while doing other stuff on your phone just like YouTube reduces it's video screen to a smaller one but we cannot do other stuff along with it .
Like one : 5 different patent transform future of technology
GAANA
Gaana is a very popular music application in India. 'Gaana' itself is the Hindi translation of the word Song . It is a very well appreciated music application for Hindi songs. It is not a good option if you want to download English songs . This app has in recent years has added the download feature in it. Before which it was just a music streaming app which worked online . Whereas now , by downloading you can listen to songs offline .
Have you seen : Best Browser for Android for Faster Web Surfing
MUSIC PARADISE PRO
Music Paradise Pro is not really music application similar to those mentioned above. It is rather a search engine application . It's an all time favourite music downloader app. What you need to do is that you have search your song by it's name or by mentioning that album or artist and then just download. This app has three sections or windows . The first is to search , second one is where you see what you have already downloaded and the third the library . Also , it has it's own inbuilt music player where  you can listen to the downloaded songs. It is not available on play store so you need to download it from APK format through external sites.Its best part is that it doesn't require subscription and is totally free.
4SHARED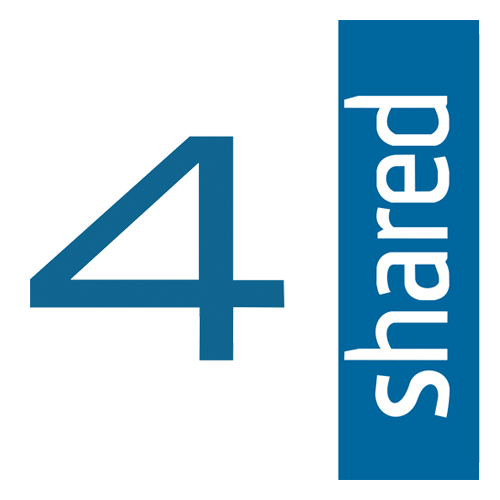 It is very much similar to Music Paradise Pro app . You just have to make choice after using them as per your choice . In this app also you need to search your song by it's name or artist or album's name and then simply download it for free. There is no subscription required. Since it is not on play store you cannot directly download it . You will have to download it externally. It's download is free so no need to worry that it's not available on play store. It also has inbuilt music player using which you can easily listen to songs on the app itself.
Like this : App Monetization – Major Strategies and Tips to Perform
SOUNDCLOUD
SoundCloud is again one of best music application with a good rating of 4.4 in the Google Play Store. Through this you can easily download songs for free. Though to there is a subscription option also. It downloads songs in a very good quality . But this app contains lots of advertisements and pop ups which you can easily eliminate by subsribing for the app just for few bucks which is totally worth it. It has a very good database of songs from all over.
SUPERCLOUD SONG MP3 DOWNLOAD
This is one of the best music application and contains a mix of important features. But the only problem here is that it is not available on Google Paly store so you cannot directly download it . Rather you will have to externally download it. You can search for the songs you want to download it . Unlike Music Paradise Pro and 4shared it also allows you to stream online music . It has an amazing feature which distinguishes it from music apps which is that it is available for all types Androids. Even an older version of Android is compatible with this app so basically any Android user can use this app no matter how old the version is.
Now since you know about all the best free music downloader apps , download them and make an informed and good choice for yourself .