The goal to become the best student is praiseworthy and in the present time not as complicated as even fifteen years ago. Advanced multi-purpose digital learning devices and universal access to online information repositories are leaving to students only the personal development and the responsibility of making all required for the aim efforts. It is still a tremendous task but it has always been a part of studying programs.
Now you should not hand-write essays, look for particular books for weeks, and figure out the answer to absolutely any question you can just load a search engine and spend few moments on choosing the most appropriate result.
You want this : Things to Consider When Advertising on Facebook
Online courses, virtual classrooms, intercontinental learners communications, 3D simulations, etc. are made a constantly extended list of learning possibilities that a student with almost any psychological or health issues can benefit from.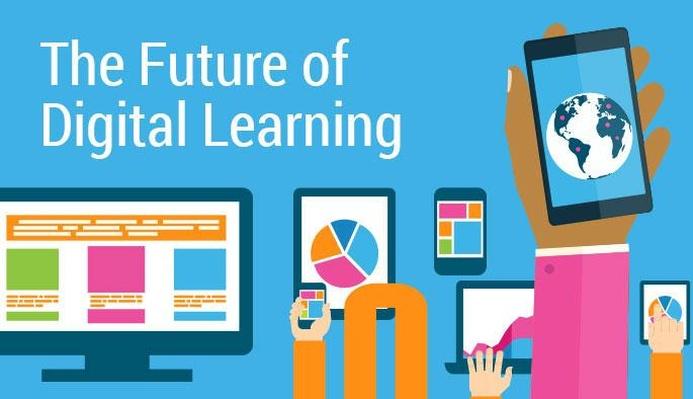 If you own the popular gadgets but its possession doesn't affect your academic performance it doesn't show that they're just for the tasks accomplishment purposes. It only means that you should extend your knowledge of existing software and services for studying assistance.
Review the following steps of the ladder to excellence and walk it up using digital learning handrails.
1
Organize your studying and living
When you've determined what to do you can just concentrate on how to do it. Ergo all the energy will be directed on the developing task execution strategies and their application. Find the convenient place for any type of studying, complete the list of your courses and their schedule and regularly write down your assignments with requirements and deadlines.
All these notations can be more efficiently represented with various study planners and advanced notebooks software. The last ones can also take care of routine tasks organizing and save you some extra time for learning. They usually come with multi-platform compatibility and ensure the online backup and synchronization so you can access your data at any place where you can connect to the network.
Last minute assignments fulfillment, textbooks browsing only before the exams and selective lecture attendance will lay a short path for you but not to perfection but a failure. Indeed, being the best is hard and aspiring it simultaneously in all fields even tougher. The objective can be solved if you set up a gradual development process with the learning schedule and temporarily placement priorities on the most significant for the specialty and the most complicated for you courses to secure the future perspectives and minimize the fiasco possibilities.
Arrange regular studying sessions for each subject and stick to the plan. Prefer piecemeal work completion to one-time execution to provide more quality and creative task resolutions. To attain that explore and employ the specialized proven-reputation and cutting-edge software and respectable informative and instructive online services. They include material checking, editing and presentation apps, online data and tutorial repositories, solution generators, various artistic and technical simulated instruments, etc.
Every undertaking requires leastways initial support. It shouldn't be limited to moral endorsements and initiated only by outside parties. To admit that you need assistance is a mature step and doing everything to receive it is adult behavior. Consider all the opportunities: your surroundings, your teachers, and available tutors. And, of course, online students blogs and communication and homework help platforms like homework lab.
Perform a soul-searching to find the most suitable options for your budget, time and result quality wise. Define help-required courses and assignments and balance the amounts of individual and tutorial learning.
Be consistent, resourceful and persistent. Focus, do your best, and soon the goal will be within grasp.
See other article too: